Approved by authorized inspection bodies
Customized solutions
Simple stacking system
Exceptionally fast building
Movable
Stackable to a height of 10m (approx 33ft)
Clean blocks (sand-gravel-cement)
Secured with lead
Supply of custom doors and roofing systems possible
Suitable for X-ray, Iridium 92 and Selenium 75.
Cobalt 60 is possible with some extra provisions.
Industrial Safety Concept
The Industrial Safety Concept of Masterbloc, whereby we offer a tailor made solution to give you an optimal protection against radiation and/ or fire, means that we design and build a completely operational radiation and/or fire bunker, according to your wishes and demands.
Every bunker is unique and easy to assemble
These bunkers are specifically designed for use by authorities, organizations and individuals needing extra protection against light radioactive and/or fire flammable objects, and is therefore ideal to be used as bunkers for industrial radiography. Our bunkers are being designed to be both practical as well as reliable, and thanks to the easy stacking system we guarantee that every bunker is unique and can be assembled in a short amount of time. Whenever necessary, a bunker can be dismantled and relocated to another location.
Everything starts with a meeting
It all begins with a personal meeting. The radiation/ fire bunkers made by Industrial Safety Concept are all unique, tailor made designs which are being built based on the plans we designed with you, in cooperation with other pertinent advising parties (like radiation experts). After our first meetings, when the plan is ready to be executed, we will completely construct the bunker, including installation of all components necessary for optimal safeguarding towards the end use of the construction. The only thing we cannot arrange for you are excavations and the installation of the electrical supply. Apart from that we will take care of everything else, since we are specialized in supplying intelligent construction solutions
Certified to guarantee quality
We understand there is no room for error when it comes to building a radiation -or fire bunker – a room designed to protect people against light radioactive of flammable products or substances. That is why our bunkers have been certified by several relevant authorities, including the Kiwa, the EU, the WTCB and the Dutch Government.
As proof of the effectiveness of our Industrial Safety Concept, we are proud to say that we have supplied several bunkers to clients in both Belgium and the Netherlands, amongst which Shell as a mentionable customer. You can check the photos further on this page.
Customized solutions
Simple stacking system
Exceptionally fast building
Movable
Stackable to a height of 10m (approx 33ft)
Clean blocks (sand-gravel-cement)
Secured with lead
Supply of custom doors and roofing systems possible
Structural work (earthworks, foundations, …)
Electrical facilities
For more information:
SIA "Masterbloc Latvia"
phone +371 67424285
fax +371 67424286
e-mail info@masterbloc.lv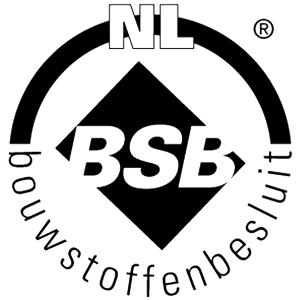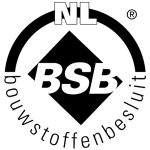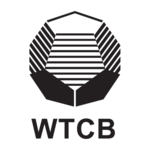 Bunkers for industrial radiography
Radiation-resistant walls
Bunkers for storage of low-level radioactive materials (e.g. munitions, low-level radioactive parts, enz.)
Bunkers for storage of flammable materials (paint, thinner, fuel and other chemicals)
Bunkers for storage of valuable goods
Radiation bunker Limox Genk
Apparatenbouw Ootmarsum BV